Subscription-now's dashboard facilitates subscription management with its well-designed structure. It is:
Easy to understand and use
Simple
Not overloaded with information
Clearly structure
Offers you all the important information you need for your subscription model
Above all, it leaves out the unnecessary and reliably maps all the essentials. You will find all important information about your subscription products and product descriptions on the Subscription-now dashboard. It shows you key figures at a glance, such as the current sales figures, the costs per subscription product and the development of sales.
Subscription management with many advantages
Benefit from this ease of use now and optimize your subscription business model with Subscription-now! You can also quickly and successfully launch new business models, subscription products and services. Our dashboard gives you the support you need and communicates all the essential aspects of your subscription management in a clear, simple way. Not only does it keep you on top of all the key metrics at all times. It also helps you identify valuable trends in your subscription business model early on.
Stay open to every business opportunity
Of course, our user-friendly dashboard is ready for all subscription products and all subscription business models. This opens up lucrative new business opportunities. After all, more and more products and services are now coming to customers as subscriptions. This is evident in the trend towards Subscription 2.0 for everyday products. More and more industries are showing how successful a subscription model can be and are adapting their marketing accordingly.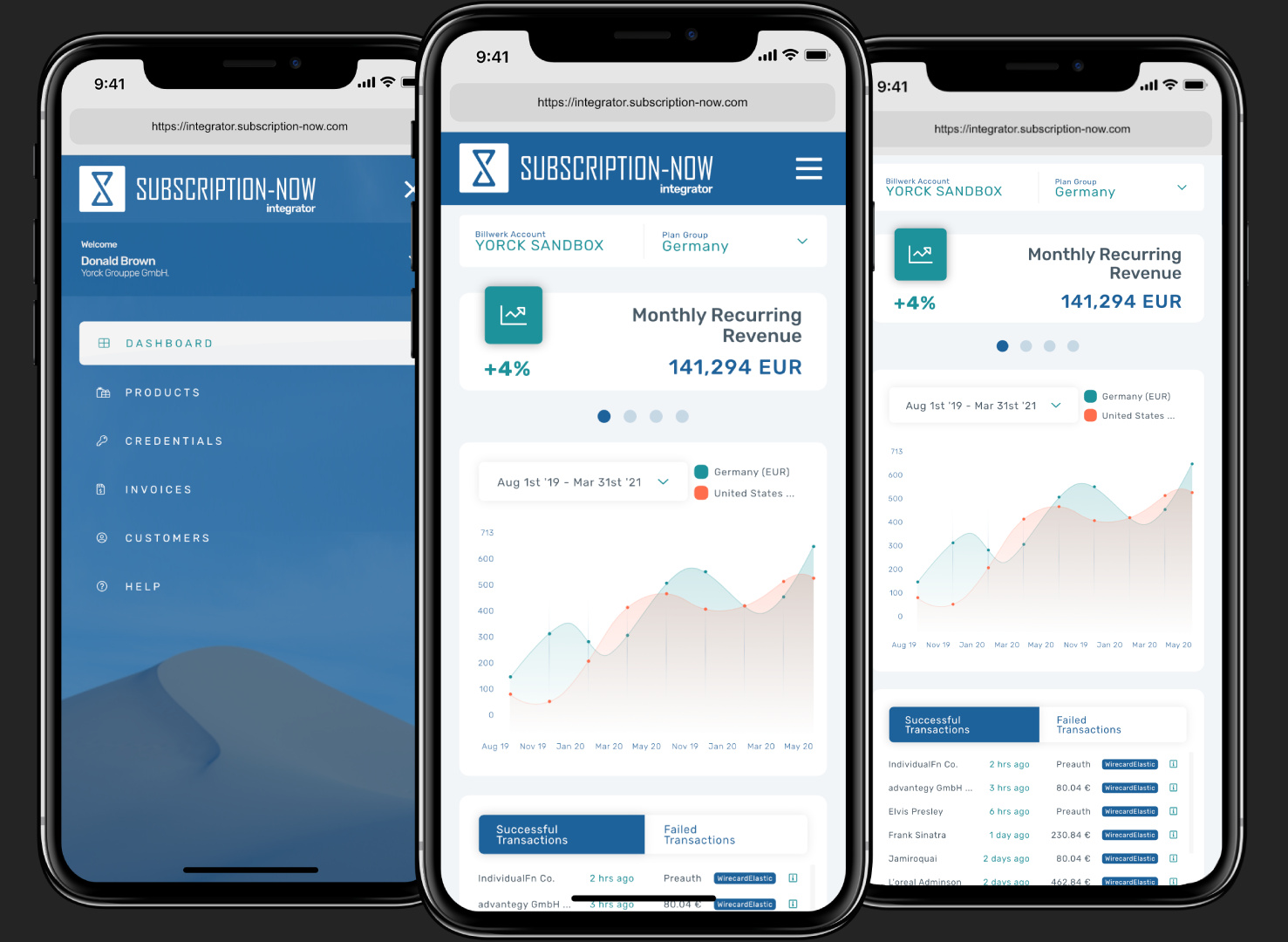 Fit for the future with simple subscription management
Would you like your business to benefit from the increasing attractiveness of this market? We will make sure that your subscription management fits your company's needs and requirements exactly. Because subscriptions pay off in many ways. This trend in the market for consumer goods and services is here to stay and also offers your company great opportunities for the future. Clear subscription management is indispensable if you want to be on the road to success as an online retailer in the long term. We will be happy to tell you how easy it is for you to use this competitive advantage for yourself.